September 14, 2018
Transitions: Yungeberg and Feldkamp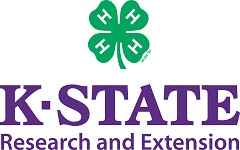 Transitions are a time to say thank you for those that have invested in the Kansas 4-H Youth Development Program.Two professionals will conclude their time with Kansas 4-H this month.
Keli Yungeberg, former executive assistant to the 4-H Department Head, has accepted the position as Executive Assistant in the College of Agriculture Dean's Office effective Monday September 17. Serving since 2010, Keli has served a valuable role in serving three department heads in Kansas 4-H. Yungeberg states, "I have seen Kansas 4-H grow to meet the ever changing and sometimes challenging needs of youth development in Kansas. I have enjoyed working with you all these past years and providing the assistance that you needed. I wish everyone in 4-H the very best going forward."
Andrea Feldkamp, current Family and Consumer Science 4-H liasion, will conclude this part-time portion of her long 4-H professional service on September 30. Andrea has played a vital role in FCS programming efforts at State Fair and overall program efforts partnering with the College of Human Ecology. With experience as a county agent and an academic advisor, Andrea has provided key insights helping grow 4-H partnerships and programming.
I am so thankful for the investments both Keli and Andrea have given to Kansas 4-H to grow the program. Purposing to make the best better and position Kansas 4-H to inspire, grow, equip, and serve the youth of Kansas. Please join me in expressing thanks for their service.