September 16, 2019
Thank You Chris and Next Step Opportunities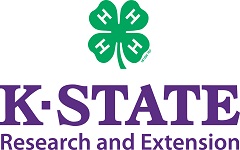 Please join me in thanking Chris Mullins for his service to Kansas 4-H Youth Development this past year as a program coordinator for natural resource project areas including 4-H Shooting Sports Education. Chris will be joining the Kansas Forest Service October 7th as the new District 6 Forester based in Hutchinson. Chris' last day in the 4-H Department will be on October 6th at the conclusion of the Fall Shotgun match.

The Department of 4-H Youth Development has been given permission to hire for two positions. They both are in the final stages of preparations and I hope to share these links by the end of September and the hiring timeline.
First, we will be seeking a program coordinator for giving state leadership, programmatic direction and development to Natural Science project areas including 4-H shooting sports education, grain sciences, horticulture, crops, entomology, wildlife, and environmental sciences. This position will work with Anissa Jepsen as the Youth Development lead for program development and Shane Potter for volunteer development. This position will continue to build connections with relevant K-State Colleges and Departments including entomology, horticulture, field crops, wildlife, and forestry. This position will also provide leadership to the development of 4-H Project learning pathways including coordination of learning resources, logistics for select 4-H events, and programmatic volunteer development.

Second, we are seeking a Program Assistant to support 4-H Specialists and Program Coordinators in giving reliable, timely, and accurate systems and logistical support to statewide processes. To provide excellent customer service to local extension units, university partnerships, program participants and families on a daily basis. To serve as a point of contact for Spanish speaking clientele calling the State 4-H Office. To provide leadership to online volunteer screening processes and invoicing, financials, logistics for select 4-H events, online enrollment management support, general office processes and clerical work.
Going forward, Dona Ratliff will be assuming the bulk of event coordination that Sarah Keatley previously oversaw. Due to their program longevity and familiarity with Kansas 4-H, Teresa Roberts and Sarah Sullivan will grow their program responsibilities to include other state office duties that Dona coordinated. Greater clarity of roles and responsibilities will emerge and be communicated to the KSRE system in the coming weeks now that the Kansas State Fair has concluded.

Please be sharing with qualified candidates about these two job opportunities to join the Kansas 4-H Youth Development team! The job link will be coming soon! Thank you again for your support! If you have questions, please contact me at 785-532-5800 or wweber@ksu.edu.