March 13, 2020
Assignments: Interim Animal Science responsibilities to Jepsen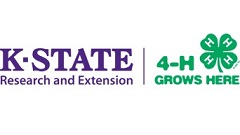 Effective immediately, all animal science project related questions will be handled by 4-H Youth Development Specialist Anissa Jepsen until an additional Youth Specialist is hired and oriented. This involves projects related to Horse, Beef Cattle, Dairy Cattle, Goat (Dairy and Meat), Sheep, Swine, and Poultry. Rabbit will continue to be serviced by Beth Hinshaw.
Currently, the Department of 4-H Youth Development is in a search process for a 4-H Youth Development Specialist. As decisions are finalized, communication will be shared with the KSRE system and stakeholders.
Christa Obermeyer continues to serve into the coming year as Horse project. Her role is to provide horse project level support and coordination in partnership with the Horse Action Team and the designated 4-H Youth Development Specialist.
The Department of 4-H Youth Development wishes to express our sincere thanks to Lexie Hays for her ongoing support to Youth Livestock programs from the Department of Animal Science for state level shows and access to great educational content for youth exhibitors and producers. Anissa will be will be working with her to maintain communication with KSRE during this interim season.