July 15, 2020
State 4-H Horticulture Judging Contest is going Virtual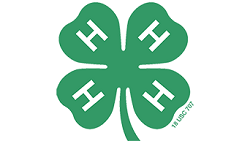 The State 4-H Horticulture Judging Contest will be held virtually this year. The contest will be open to complete Saturday, August 15, 8 a.m. to Sunday August 16, 8 a.m. CDT. Participants must register through their local KSRE office. Staff must login to find registration information, available soon. Registration is due Wednesday August 12 or by the local unit deadline if that deadline is sooner.
There will be no fee to participate this year. We will also have a Virtual Awards Ceremony on Tuesday Evening, August 25, 2020 7 p.m. More details later.
The study material for 2020 is taken from a variety of Healthy Yard Videos detailed on the Kansas 4-H Website on the Horticulture Judging Contest page.
This year the Kansas Contest will recognize individuals only, there will be no team competition. The National Junior Horticulture Contest and Convention has been cancelled this year due to COVID-19.
When all information is up, a message will be sent to staff through the KSRE listserv. If you have questions about the contest, please contact Beth Hinshaw 620-496-8206 or bhinshaw@ksu.edu.