May 15, 2019
Pullorum Testing Waived for 2019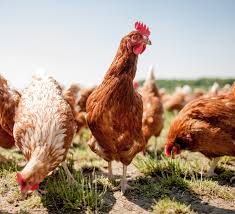 Justin Smith, DVM, Animal Health Commissioner of the KS Dept. of Ag, Division of Animal Health issued the following statement for the 2019 Kansas Fairs last week:
Due to a nationwide shortage of antigen needed to conduct pullorum-typhoid testing in poultry, the Kansas Department of Agriculture Division of Animal Health is waiving certain poultry testing requirements. As a result, poultry owners do not need to test their birds for the pullorum disease while the waiver is in effect.
Although we still consider pullorum-typhoid testing important in maintaining pullorum-clean poultry within Kansas, pullorum disease is rare. Due to this low risk of spread of pullorum disease, and the fact that the antigen for testing will not be available, KDA is waiving the requirement for pullorum-typhoid testing until October 1, 2019.
If you have questions, please call the KDA Division of Animal Health at 785-564-6601. We appreciate your patience and understanding, and look forward to working with you all again when pullorum-typhoid antigen becomes available.