48 Hours of 4-H
What: Join us this fall in seeing just how much we can give back to our communities! The weekend after National 4-H Week, is the perfect opportunity to setup a service project. Invite your friends, clubs, adult volunteers and 4-H Alums too! Find all the information here and start planning your projects. Please register your projects and then follow up with a report so we know about all the great things that happened across the state. 48 Hours of 4-H is the perfect compliment to #InspireKidstoDo
When: October 13-14, 2018
Who: 4-H Members, 4-H Clubs, Friends, Adult Volunteers, Parents, 4-H Alumni, Partnerships, Community Organizations, Potential 4-H Families
2018 Resources
Project Registration Form-PDF Copy This so is you know what questions are asked. All projects must be registered through the online link below
Register your Project Here - Prize Drawn Every Friday August 24-October 5, selected from that have pre-registered.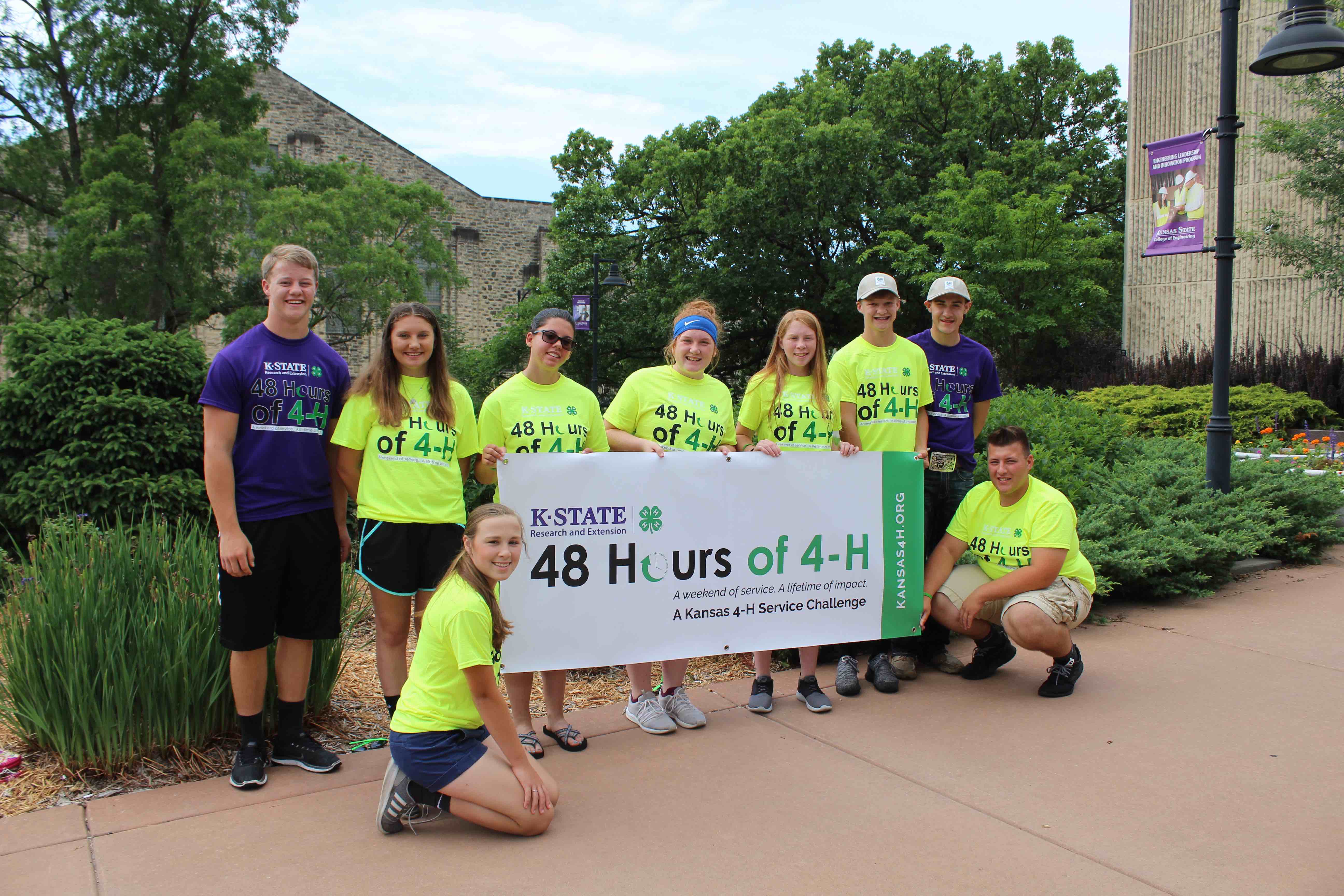 T-Shirt Ordering Information - Orders will be due September 20 - Order online and mail in check or call N-Zone to pay with Credit Card. Order by September 20, pay by September 22 and shirts arrive on or before October 10.
Follow up Report - Coming Soon
The LINKS below are from 2017, will be updated soon!
Even if you did not pre-register your project we need you to report!
2017 Follow-up Report: Please fill out this follow-up report. There will be a place in the report to upload up to 5 photos. See the questions that will be asked below.
2017 Follow up PDF - This is so you know what questions are asked. All projects must be registered through online link above
Finished: Register your project here link: See all the questions that will be asked on the PDF file below
2017 Follow-up Reporting Link Coming Soon
Past Projects