January 16, 2018
Kansas Junior Sheep Producer Day Registration Open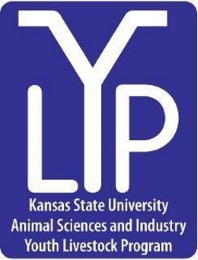 The 2018 Kansas Junior Sheep Producer Day is scheduled for Saturday, March 17, 2018 in Weber Hall on the Kansas State University campus. This event will be a fun filled, educational day of activities in which youth, parents, sheep project leaders, and adults can increase their knowledge and experience of sheep production and management. This interactive, educational event will stimulate enthusiasm and provide a foundation for the management and care of youth sheep projects. Presentations and demonstrations will be provided by K-State faculty and graduate students, as well as guest speakers. Topics that will be covered include project selection, nutrition, equipment and facilities, meat science, the state livestock nomination process, sheep health, wellness, and diseases, wool, showmanship, grooming, and Youth for the Quality Care of Animals certification. A complimentary lunch and t-shirt will be provided for participants.
Registration is due by February 23, 2018 and is $15/person. Registrations received after February 23rd cannot be guaranteed a t-shirt and will be $20/person. More information, a promotional flyer, and registration information may be found on the K-State Youth Livestock Program website: www.youthlivestock.ksu.edu under Kansas Junior Producer Days. Participants may register online at https://commerce.cashnet.com/KSUASIND. This event has been added to the university Pulse calendar.

The K-State Sheep & Meat Goat Center will be having their annual sale on the same date, following the Junior Sheep Producer Day. The program schedule will allow participants who would like to participate in both events to do so.