February 20, 2019
Super 4-H Saturday March 23 in Hays
Submitted by Susan Schlichting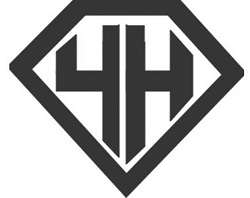 All 4-H and FFA youth and adults across Kansas are invited to participate in a full day of learning experiences, Saturday, March 23, in Hays on the Fort Hays State University campus. Load the vehicle and head to Hays for an amazing Super 4-H Saturday.
Adults: Join other adult volunteers in learning and discussing 4-H topics from 10 - Noon.

Morning Activities for Youth: starting at 10 a.m. will be the NW 4-H Judging Contest, with 5 judging contests —Crops, Entomology, Horticulture, Life Skills, and Photography. Youth can judge at one or all of these great contests. Contest rules and registration information are posted at Cottonwood.ksu.edu There will also be a free Meat Goat workshop starting at 9:30 a.m.

Afternoon Activities for Youth: starting at 12:30 p.m. will be the Livestock Judging contest and at 1 p.m. there are project workshops. Choose your project workshop: Bread Sculpting ($2); Creative Magnet Calendars ($5); Photography (Free); Plant Detectives (Free); or Junk Drawer Robotics ($5). The registration deadline is March 15, 2019.
The judging contest registration is $5. You can pay an additional $5 for a sack lunch.
For more information, contact Deryl Waldren, dwaldren@ksu.edu; Susan Schlichting, sschlich@ksu.edu or Robyn Deines, rdeines@ksu.edu.