February 20, 2019
Do you offer a Introductory Collection class for 4-H Entomology at your county fair?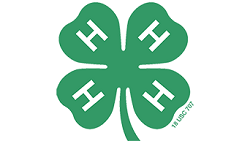 If you don't already offer an introductory entomology collection class at your county fair, please consider adding such a class. An introductory collection class meets the needs of the young, first or second year beginning 4-H member. This class is designed for a 7 or 8 year old child to showcase an age appropriate insect collection project exhibit.
As you make changes and revisions to your local fairbooks for the summer of 2019, please consider including the following suggested wording:
Introductory Collection – Display in one or two shoe boxes, pencil boxes, plastic storage boxes or one standard display box a minimum of 15 and a maximum of 30 species representing at least 6 orders. The boxes should be covered with a piece of cellophane wrap, clear plastic lid, or plexiglass taped across the top of the box or covering the box. Follow the general guidelines listed for Collections. There is no Kansas State Fair class for this level. To be eligible for the state fair, members age 9 and older should enter the Beginning 1 through Advanced collection classes.