February 20, 2019
2019 4-H Innovation Grant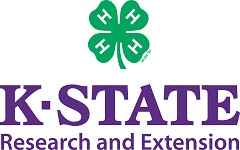 The Kansas 4-H Foundation Innovation Fund was created to stimulate new, innovative, growth-oriented initiatives that have the potential to be replicated for regional or statewide participation. Learn about our Collaboration plans with Kansas 4-H Youth Development. Experimentation is encouraged with measurable goals and outcomes required, and failure is accepted as part of the learning process. Learn more about the 2018 Positive Youth Development Action Plan.
Grant proposals are due at 5 p.m. CDT on March 15, 2019. The proposal format can be found here (Innovation Fund Proposal) and should be submitted to ratkinson@kansas4hfoundation.org. Please do not extend your content beyond the allotted space allowed in the template. You may attach a cover letter with your proposal. Multi-year and multi-Extension unit grants are encouraged, and requests may be in the range of $5,000 to $50,000. If you have questions, contact Rhonda Atkinson (785-532-5881) or Pam Van Horn (785-532-5800).
We're looking forward to reviewing the innovative ideas that you bring forward to enhance the Kansas 4-H program and increase educational opportunities for Kansas youth. Here is more information on our Funding Policy and the Grant Guidelines.