February 15, 2021
Virtual State 4-H Horse Panorama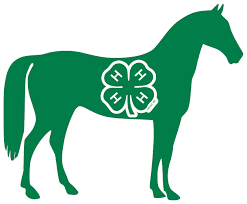 State 4-H Horse Panorama will be virtual in 2021. In partnership with the Horse Action Team, we will be moving all divisions of Panorama to a virtual format. The current schedule is as follows with specific times released along with additional registration details:
Digital Uploads (Photography, Logo, Poster, Power Point, Ad Layout, Exhibition Model Horse Show) - Uploads will open March 26 and close April 7. Judging will begin after April 7 with feedback given to youth.
Hippology- April 10
Quiz Bowl Preliminaries via Qualtrics- April 10
Quiz Bowl Finals via Zoom- April 11
Public Speaking, Demonstration, & Project Talks- Zoom with judges by scheduled date/time, April 10-14. Sign-ups will be available.
It will be the participant's responsibility to make sure they have access to reliable internet to fully participate in each contest. We encourage agents to work with interested youth to make sure they have an adequate internet connection before the contest begins.
With the online format, we want to remind participants that an important aspect of youth development is practicing integrity and character development. While we have included securities for each event, youth need to practice the fairness pillar and adhere to the honor system.
This event is sanctioned by K-State Research and Extension (KSRE) and therefore is subject to their guidelines and policies. KSRE has the right to modify contest policies/rules at any time including but not limited to cancellation.