October 15, 2018
Program/Project Coordinator Position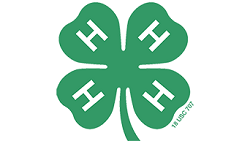 Dear friends,
Please assist me in promoting this employment opportunity within the Kansas State 4-H Youth Development Department at the Manhattan Campus. This position responsibility has been redefined from the position previously held by Keli Yungeberg.
Program/Project Coordinator
Kansas 4-H State Office
http://careers.k-state.edu/cw/en-us/job/504923/programproject-coordinator
The Program Coordinator will work with the Department Head in the planning, organizing and implementing programming tasks. The Program Coordinator will be the primary contact and spokesperson for Extension Units with State 4-H program.
Duties include Programmatic, Fiscal and Administrative responsibilities such as:
1. *External & Internal Office Communication
2. *Department Fiscal and Budgetary Reporting
3. *Office & Program Leader Scheduling/Travel Coordination
4. *Event Planning Support
5. *4-H Online Membership & Volunteer Database Management Support
6. *Supervision and Workplace Coordination of office staff and students workers
7. *Coordinator of Office support requested from Specialists
Minimum Requirements:
Requires a bachelor's degree. This position may use an educational equivalency as determined relevant by a hiring manager.
Preferred Qualifications:
Excellent oral and written communication skills
Familiarity with 4-H and K-State Research and Extension
Programmatic Experience
Knowledge of grant management
Organizational Skills
Initial Review will happen the week of October 22 with Interviews on November 1.
Thanks for your assistance in informing qualified candidates.
Sincerely,
Wade
Wade M. Weber | State 4-H Program Leader/Department Head
4-H Youth Development | 201 Umberger Hall | Kansas State University
K-State Research and Extension | College of Agriculture | Manhattan KS 66506
Phone 785-532-5800 | Fax 785-532-5981
wweber@ksu.edu | www.Kansas4-H.org