August 16, 2019
4-H Equine Extravaganza - November 9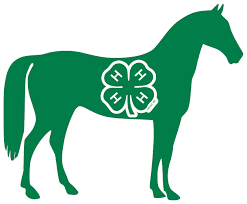 The 4-H Equine Extravaganza, Saturday, November 9, Rock Springs brings together novice and professional horsemen in a one-of-a-kind setting for cross learning from beginning to advanced techniques, skills and knowledge. A three tier educational pathway for youth, adult volunteers, and achievement level evaluators proposed to offer a choice to the participants to further the educational efforts.
Youth can learn basic care, feeding practices and safety concerns while adult volunteers dive into methods for extending learning from discovering curriculum to educational competitive activities. Prospective level evaluators will learn about level testing and develop skills needed to effectively assess youth.
This one-day event promises to spark an interest in youth to achieve greatness by participating in the 4-H Horse Panorama, competing in a Horse Judging Contest or exhibiting at the District Horse Show. The adult volunteer will be encouraged to mentor youth through additional training or preparing for these contests. Plus, youth can participate in an Achievement Level 1 review and testing with an option to complete the groundwork on site too.
Registration will be available on 4-H Kansas.org through Cvent starting September 1 and closes October 15. Cost per person $20. Overnight lodging available at an additional cost.